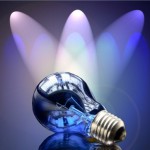 LED Lights Ft. Myers have a significant energy savings advantage, especially for commercial lighting. It is important for you to know that LED lights installation is harder than simply plugging in a bulb, so you can run into trouble unless you have someone who is fully trained and qualified to install and maintain your LED Lights Ft. Myers.
If LED Lights Ft. Myers are installed or handled incorrectly it can cost you plenty from waste, damaged lights or damaged controls, to poor quality lighting results. The controls for your LED Lights Ft. Myers are like computer chips that can be programmed and adjusted to give you the maximum savings, provided the technician knows what they are doing. In the same respect that you wouldn't allow anyone to program your computer, only fully trained and qualified technicians should have access to your LED Lights Ft. Myers controls.
Here are some facts to help you find the best people to work with your LED Lights Ft. Myers:
Fact 1 – Find technicians with training for installation and repair of LED Lights Ft. Myers
You want technicians who are competently trained for all types of LED installations and who can also handle any repairs. This should include large commercial LED systems, LED signage, and even simple LED fixtures.
Fact 2 – Find technicians who can manage your LED Lights Ft. Myers controls.
To get the maximum savings and benefits you need to have your controls working properly. Only technicians who are fully trained for your LED light controls should be working with your LED Lights Ft. Myers system.
Fact 3 – Look for the proper equipment to manage your LED Lights Ft. Myers.
From trucks and booms for the lights to testing and programming equipment for your controls, the company who manages your LED Lights Ft. Myers needs to have the right equipment. LED lights are a significant investment for you and anyone who installs or maintains your LED light system needs to be fully prepared with all the equipment they need.
For the best training in LED Lights Ft. Myers including installation, maintenance, control programming, and testing and for the right equipment for all of your LED lighting needs, call PIE Superior Service. We are fully trained, licensed, and experienced and can handle the smallestt or larges jobs. Our most important job is making sure we give the very best service to our customers. Contact PIE Superior service at (239)489-0531.